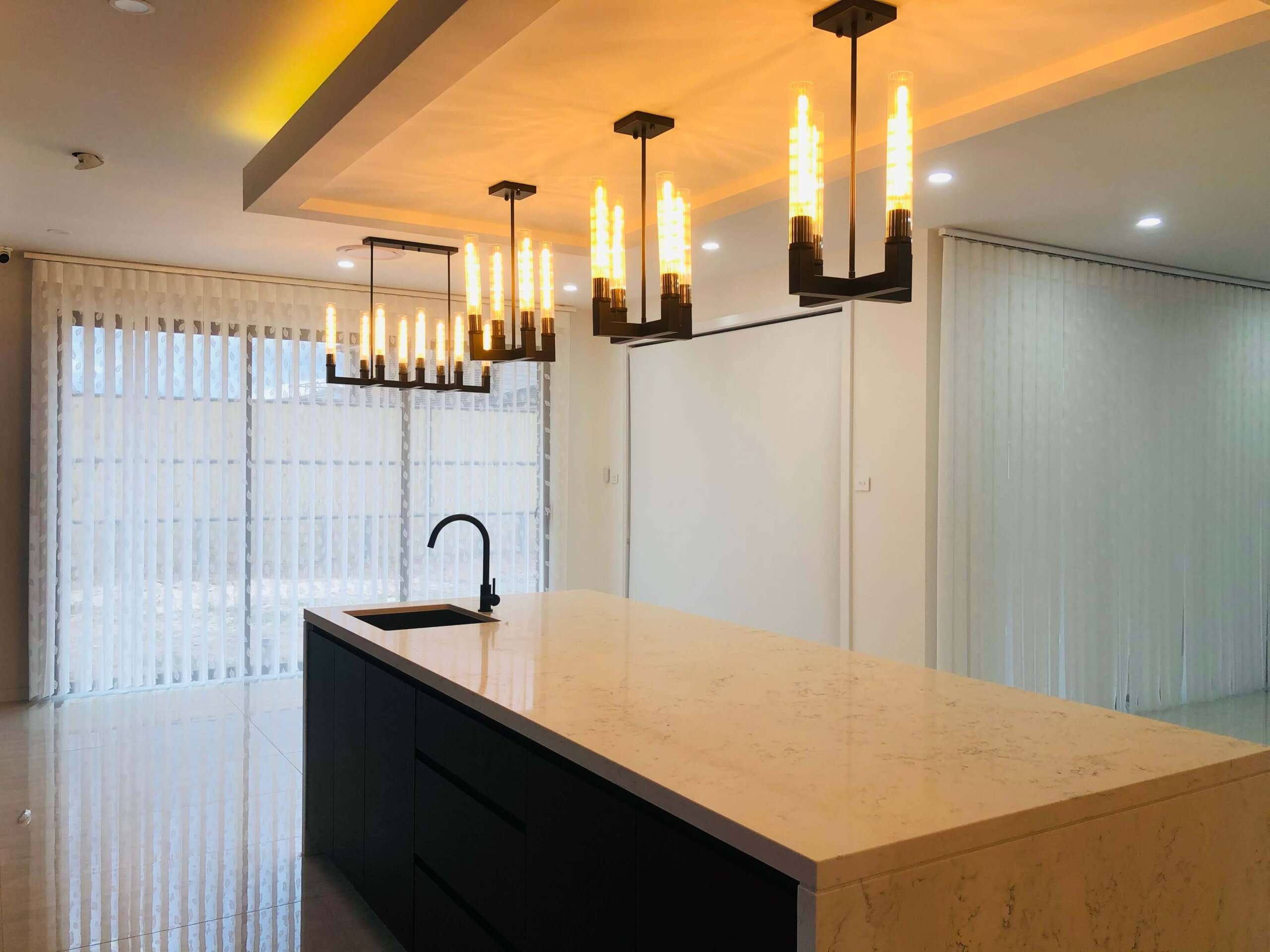 Inspired Design
For Veri Shades
Draperies create beautiful everyday environments.
Get Free Quote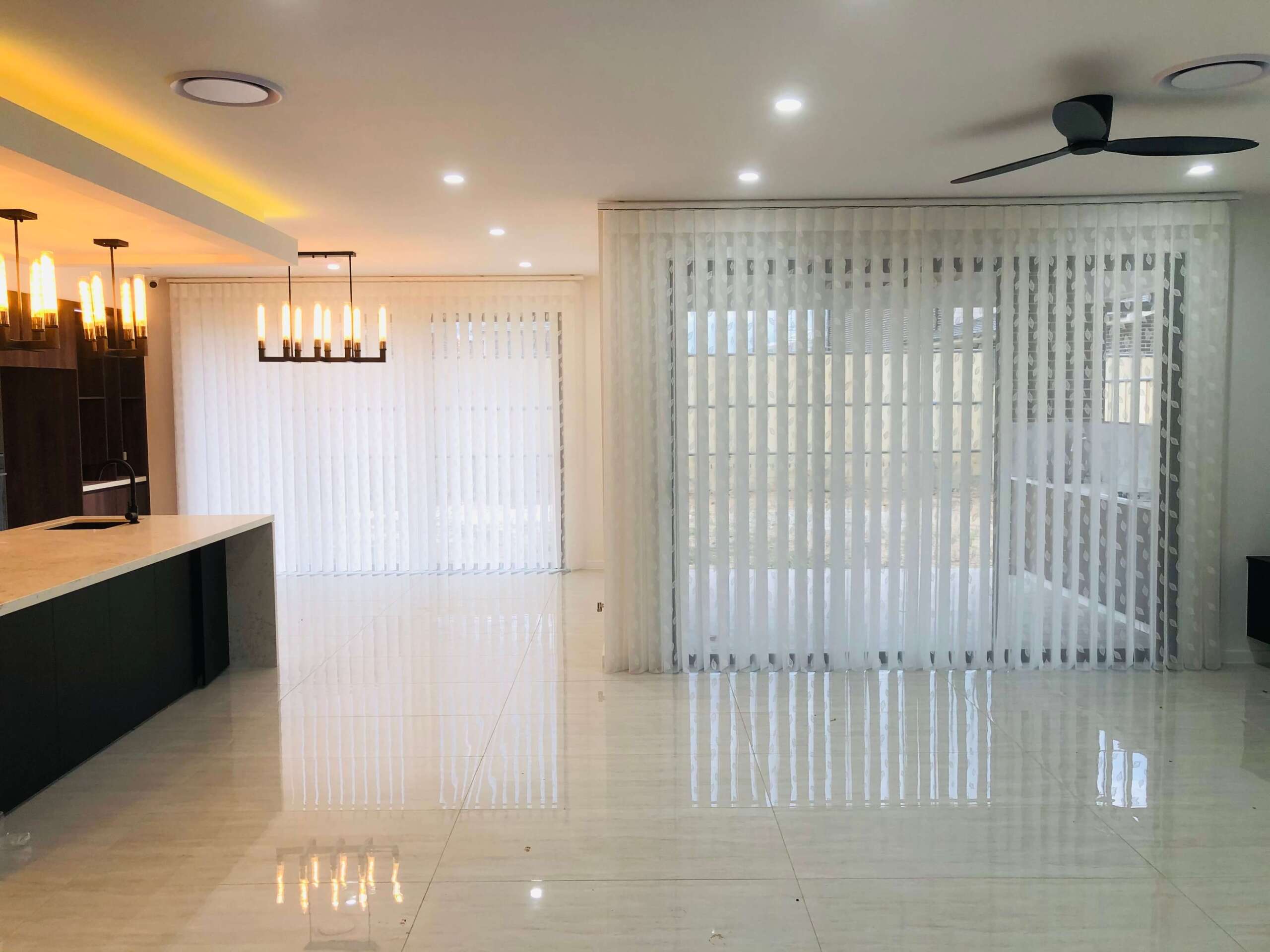 Veri Shades Are So Hot
Right Now!
It's all about colour this season with bold
patterns, metallics...
Get Free Quote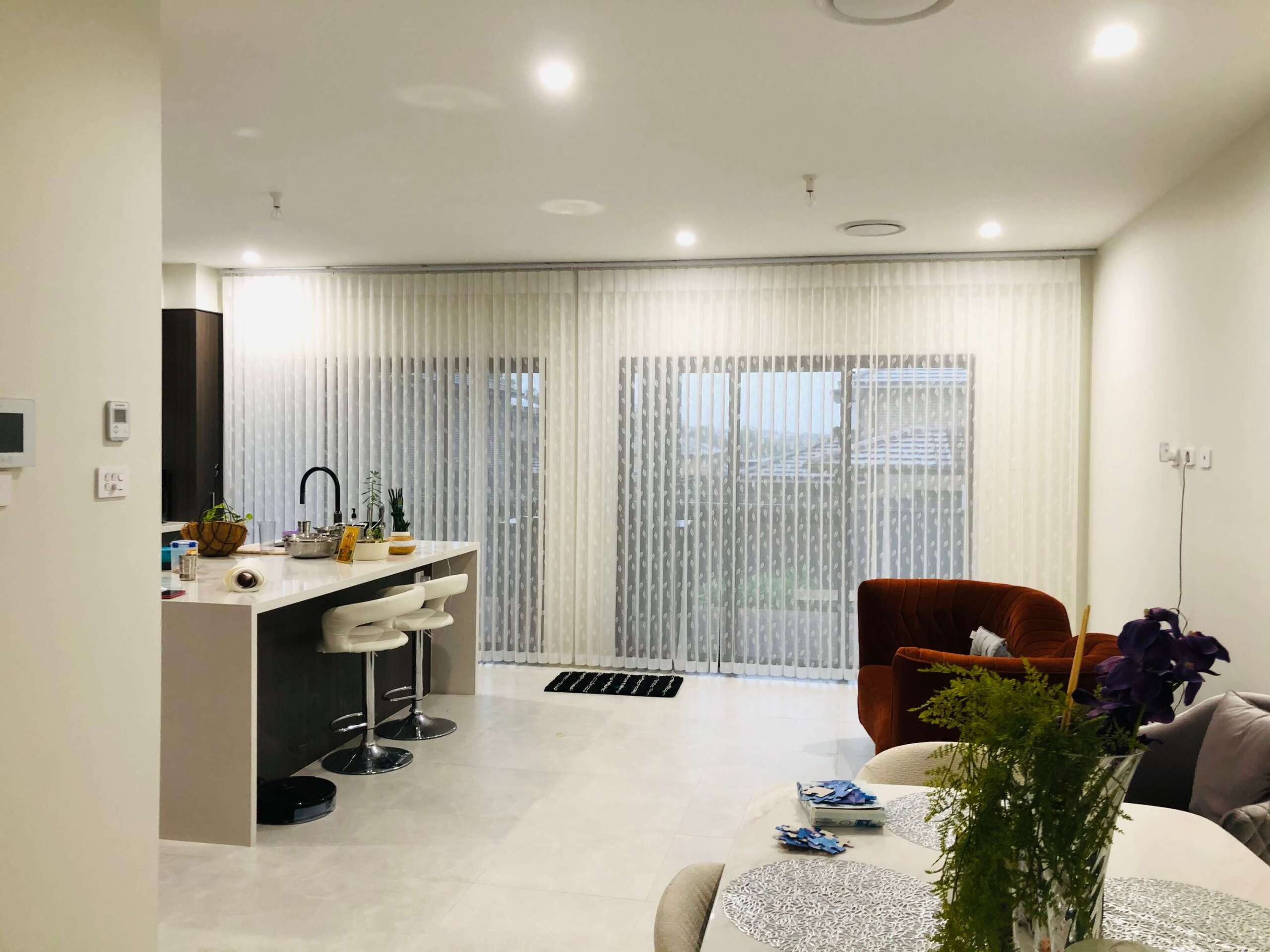 High Quality
Bespoke Veri Shades
Our dedicated team ensure very quick turn around times for any order.
Get Free Quote
Veri Shades
A brand new concept in window furnishings Everyone loves curtains, they're elegant, soft, and stylish – but they're either open or closed.
Veri Shades have the feel of curtains with the versatility of blinds.
The soft fabric hangs beautifully. There are no weights or chains so you can walk through them anywhere, whether they're opened or closed – they just sway out of the way and settle back perfectly. This makes them perfect for creating a soft feature across a large opening. Veri Shades can span up to six metres.
Unique Design: Individually curved fabric vanes feature an alternating light filtering and room darkening fabric panel. Simply turn the fabric vanes for sheer light control or total privacy.
Functional Living: For seamless indoor-outdoor living, conveniently walk through the individual fabric vanes whether they are opened or closed.
Big On Style: Ideal for contemporary interiors, large windows and sliding doors, Blinds Tech is perfect for creating a statement feature across vast openings with their Veri Shades.
Fabric Collection: Add a new level of depth and dimension with Blinds Tech, The soft fabric collection provides a timeless colour pallet, subtle textures and durable qualities to offer a contemporary window covering design to suit any interior space.